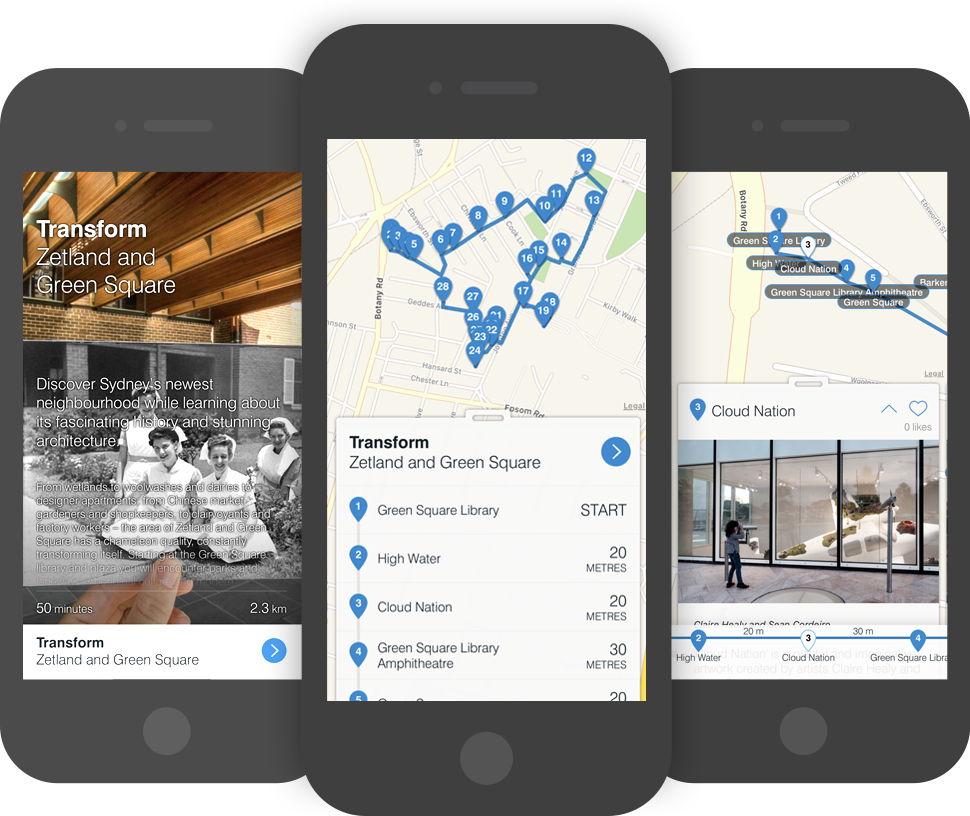 From wetlands to woolwashes and dairies to designer apartments; from Chinese market gardeners and shopkeepers, to clairvoyants and factory workers – the area of Zetland and Green Square has a chameleon quality, constantly transforming itself. Starting at the Green Square library and plaza you will encounter parks and laneways, Aboriginal culture and modern architecture. The layers of Sydney's history unfold before you in this remarkable place.
Highlights
The Zetland Estate
It's not all new-build apartments – discover pockets of terrace housing and little laneways amongst the early residential subdivisions in the area. The Zetland Estate was first offered for sale in 1885.
Bangala artwork
Nestled in the wetland landscape at Gunyama Park are two bronze-cast bangala – or Eora water carriers – by Jonathan Jones and Aboriginal Elder Aunty Julie Freeman. Like natural springs, water from the artwork's pair of bronze carriers spills over the eastern suburbs banksia scrub, recalling the earlier wetland landscape.
Matron Ruby Grant Park
This park once formed part of the Royal South Sydney Hospital grounds. It now connects the Joynton Avenue Creative Centre with the Banga Community Shed. Ruby Jane Grant was matron of the former South Sydney Hospital for nearly 20 years, from 1928 until 1947.