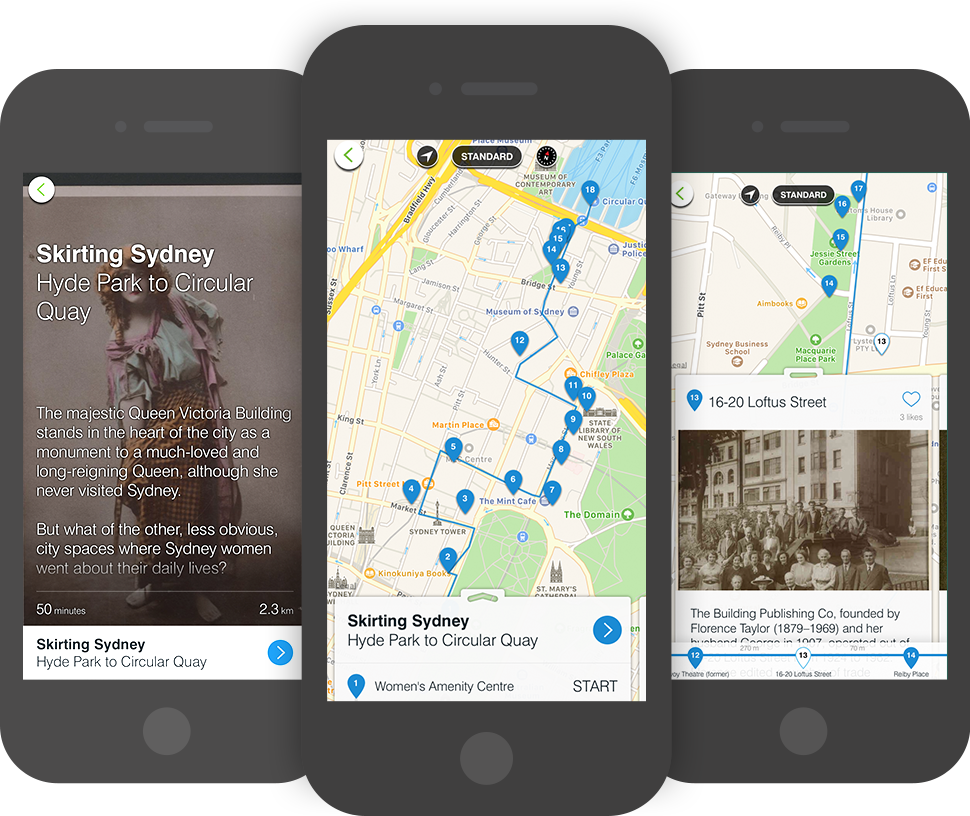 Where women marched
This tour takes you through the city spaceswhere women from Sydney's past
lived, worked, were educated and entertained.
Where pioneering activist women held meetings, published journals
and in the process expanded the possibilities for all women's lives.
Highlights
Lucy Osburn
Sydney Hospital was the first hospital in Australia to employ female nurses on the Nightingale model. Lucy Osburn, the Superintendent here in 1868-1884 (from 1868 to 1884), laid the foundations of modern nursing in Australia.
Millicent Preston Stanley
The first woman elected to the NSW Parliament in 1925. Millicent Preston Stanley had a lifelong interest in women's rights and political participation and was known for her cutting turn of phrase.
Mary Reiby
One of the city's earliest entrepreneurs, Mary Reiby, was a convict who became a highly successful businesswoman. In 1817, her house on Macquarie Place became the first premises of Australia's first bank, the Bank of NSW.