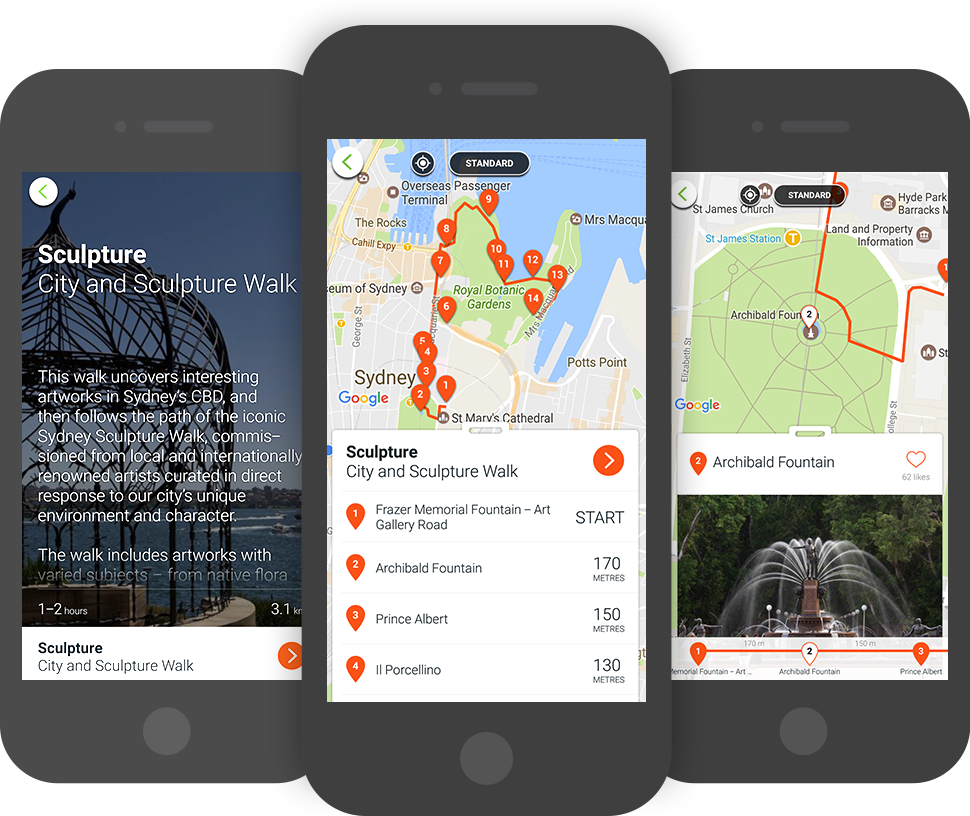 Sculpting Sydney's city centre
Follow the path of the iconic Sydney Sculpture Walk, discover the good looks of native flora and fauna, and meet the colourful English monarchs along the way.
Best enjoyed with a sunny disposition and a picnic lunch, the walk takes you through 2 of Sydney's favourite parks.
Highlights
Archibald Fountain
Remember that sunny disposition? A statue of Apollo a.k.a. the God of Sun anchors this popular fountain at the centre. Thanks to the fountain's lights, he also looks great come evening!
Passage
Located in the cool city corridor of Martin Place, these unique bowl-like fountains fill the hearts (and thirst!) of many a city jogger like a city sprinkler in the summer.
Folly for Mrs. Macquarie
An intricate, gothic arbour made of the skulls and bones of the now extinct native fauna. The glittering views of Sydney Harbour from this space make up for its dark origins.