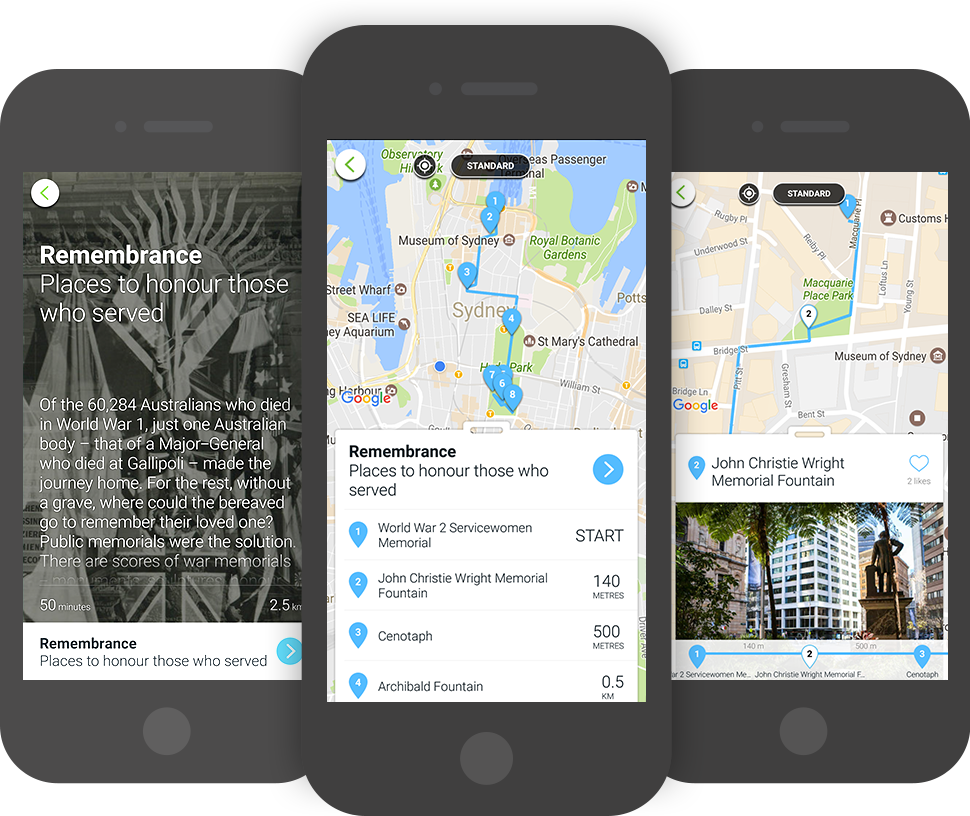 Remembering those who served
Remnants of World War I rest throughout the city streets, quiet among the everyday bustle of Sydney's working life.
An easy 50-minute walk is all you need for a quick history lesson into some of the more prominent memorials to WWI.
Highlights
Archibald Fountain
Gifted by France in recognition of the 2 nations' ties, the fountain is as memorable as its namesake. It's a picturesque meeting place for locals and a bright spot for lunch.
Anzac Memorial Pool of Reflection
Wander through Hyde Park to reach this stoic space, which offers a thoughtful moment into its fraught history. Having been built during the Great Depression, it's a calming fixture in the city.
YININMADYEMI
Thou didst let fall - A striking public artwork of 4 towering 7-metre tall bullets and shell casings by Tony Albert. Modelled on the ammunition commonly used in World War I and II, and supported by a boomerang-shaped base, this artwork honours the Aboriginal and Torres Strait Islander peoples who served in Australia's military.