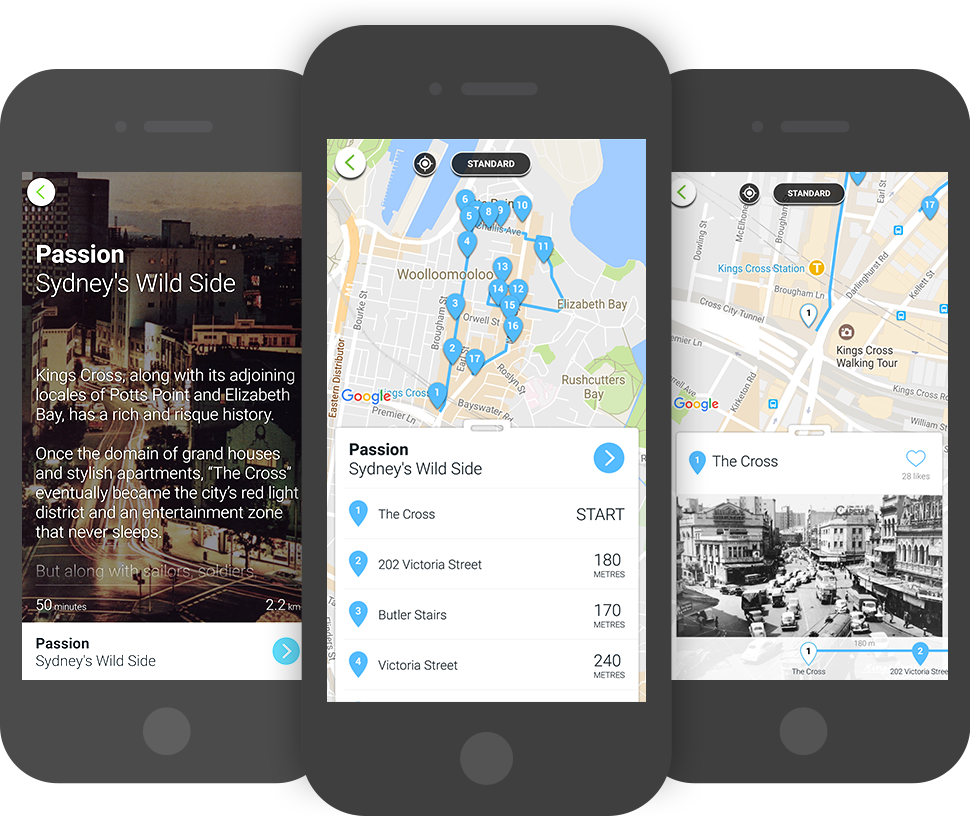 Risky business in Bohemia
As the city's party and red light district, Sydney's Kings Cross is unmissable with its illuminated Coca Cola billboard and colourful characters.
"The Cross" is the perfect place to people watch those wanderers, artists, actors, writers and musicians of days gone by while sipping cocktails from teapots at World Bar.
Highlights
The Cross
This intersection is marked by the enormous Coca Cola sign, which measures 41m by 13m. Like an evening sun, it's a popular meeting place at the Cross as party-goers emerge for the night's adventures.
Embarkation Park
A humble park with a stunning view of the city skyline and Woolloomooloo neighbourhood, this rest-stop is popular for a lunchtime break for workers in the area.
Darlinghurst Road
Packed with workers and lights, both day and night, Darlinghurst Road is an artful mess of bars, cafes, and characters thanks to a vibrant history – it was where Sydney's first gay and lesbian Mardi Gras ended with 53 arrests in 1978.