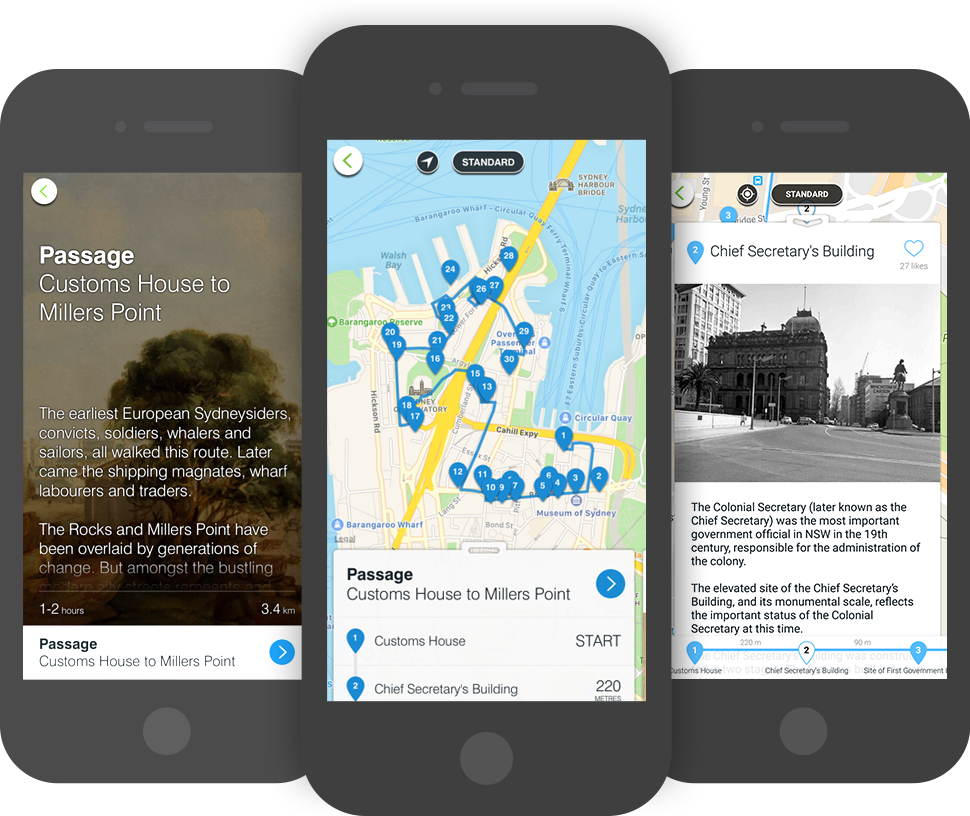 Path of the settlers
This tour takes you through some of Sydney's sandstone history and foundations, plus a few of its oldest pubs
There's a reason why the short version of 'public house' is a 'pub'. Eat, walk, and have some of the ol'giggle water like the settlers that came before you.
Highlights
Customs House
Start your journey with a quick history lesson in this landmark building and by late Friday afternoon, watch the locals swarming for a beer or two.
The house comes alive during winter's Vivid Festival, where it transforms and dazzles as one of the event's most popular light displays.
Observatory Hill Park
For a stunning view of the world-renowned Sydney Harbour Bridge, take a pit stop at one of the locals' most popular spots.
It's also home to Sydney Observatory, where you can take a peek at constellations in the southern sky.
Walsh Bay Wharves
Once home to many a sailor and shipment, the wharves are now home to the Sydney Theatre Company and a delicious array of restaurants and eateries. Stop for a drink at the Theatre Bar at the End of the Wharf and enjoy the sunset at the end of the walk.