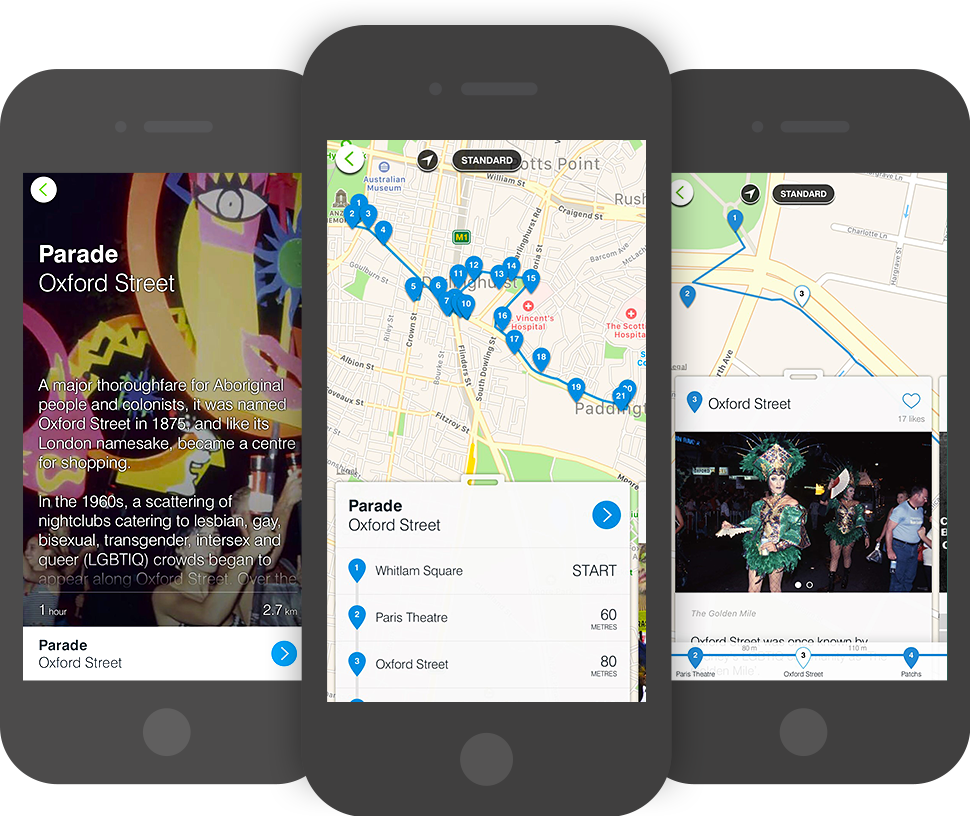 The Golden Mile
Walk through a rich history of parties and protests, synonymous with LGBTIQ life in Sydney.
This self-guided walking tour of Oxford Street has been developed in partnership with Pride History Group, a community history group that aims to preserve Sydney's lesbian, gay, bisexual, transgender, intersex and queer (LGBTIQ) past.
Archivist, historian and activist Robert French has been leading LGBTIQ history walks in Sydney for nearly 30 years and we are grateful for his advice and guidance in the development of this tour.
The Pride History Group has a collection of over 100 oral history interviews that bear witness to the queering of Sydney. An overview is online at camp.org.au/100-voices
Highlights
Kinselas
Once a funeral home, in 1982 the premises became a bar and nightclub, taking advantage of the boom in Oxford Street nightlife.
The Bookshop
Australia's longest running LGBTIQ bookstore, The Bookshop has been operating for more than 30 years.Once part of Sydney's early water supply system, this heritage listed, award-winning space now features immaculate gardens, wide boardwalks and a stunning sunken garden.
The Unicorn
The art deco Unicorn Hotel was built in 1941. In 1978, as Oxford Street was transformed into the 'Golden Mile,' the Unicorn became a gay pub.