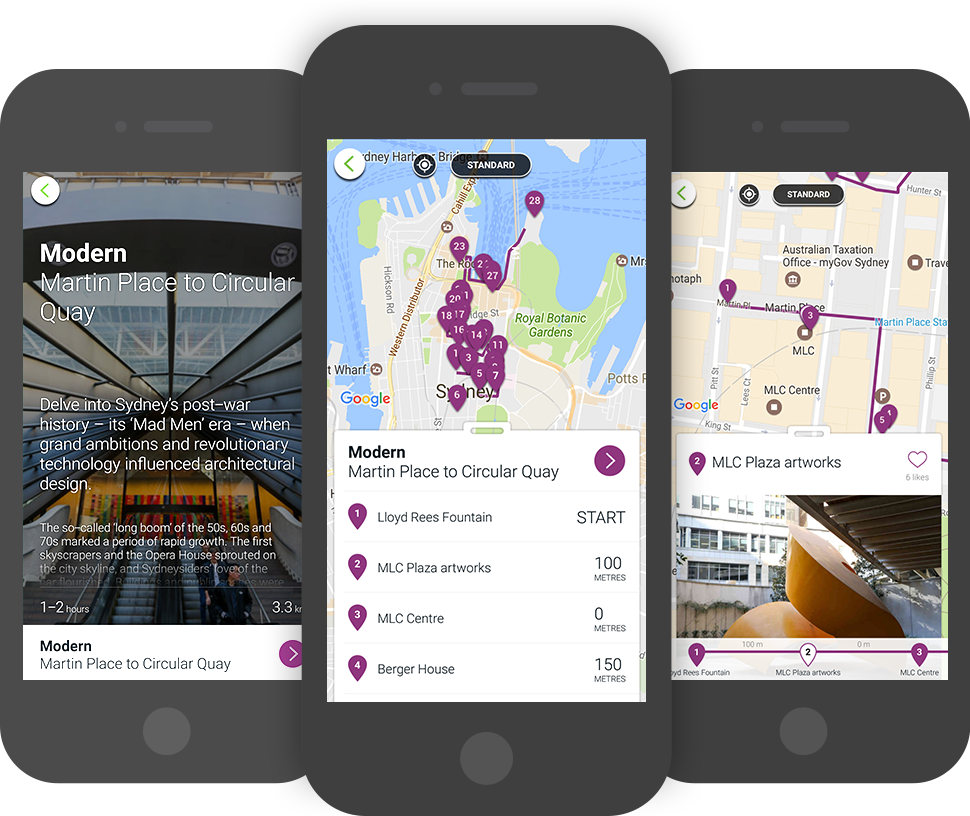 Architecture's modern day superheroes
Your walk takes you through some of the industry's finest architectural works, many of them erected during Sydney's rapid business and technology boom of the 50s, 60s and 70s.
Step back in time and see how some brutalist building styles endured, while others feel like wallflowers among the fast-paced modernisation of the city.
Highlights
Lloyd Rees Fountain
Are we in Sydney or Metropolis? This cool, slick-looking fountain is a calming backdrop amidst the bustling finance district of Martin Place.
Australia Square Plaza Building
One of the most striking landmarks in Sydney's skyline, this cylindrical building was a futuristic dream when it was completed in 1967. Take the lift to O Bar and Dining on level 47 and take in those glorious 360º views of the harbour city.
Sydney Opera House
This landmark really does speak for itself. Home to both the Instagram selfie and a calendar of groundbreaking cultural shows, end your tour with a sparkling drink by the water at Opera Bar and soak in those postcard perfect views.