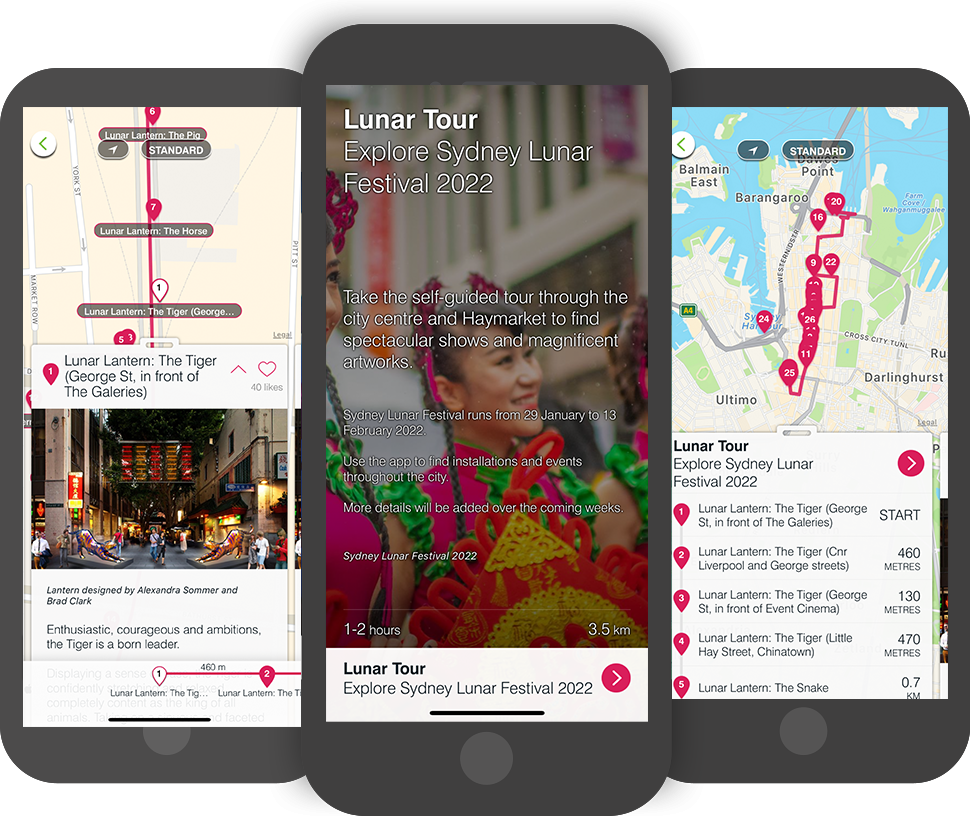 Celebrate the Year of the Tiger
Sydney Lunar Festival 2022 runs from 29 January to 13 February.
The Lunar Tour is a handy guide for what to see and do throughout the city.
Discover the full program of events on the official website
Highlights
Lunar Lanes (29 January)
Lunar Lanes will transform the laneways of Haymarket into an exciting street festival with real community spirit.
Lunar Lanterns
The Lunar Lanterns are a creative, contemporary interpretation of a centuries-old tradition. Take a stroll along George Street to find them all.
Contained by Susan Chen
A spectacular artwork hanging over Dixon Street Mall that pays ode the power, strength, and positive energy of the Tiger.