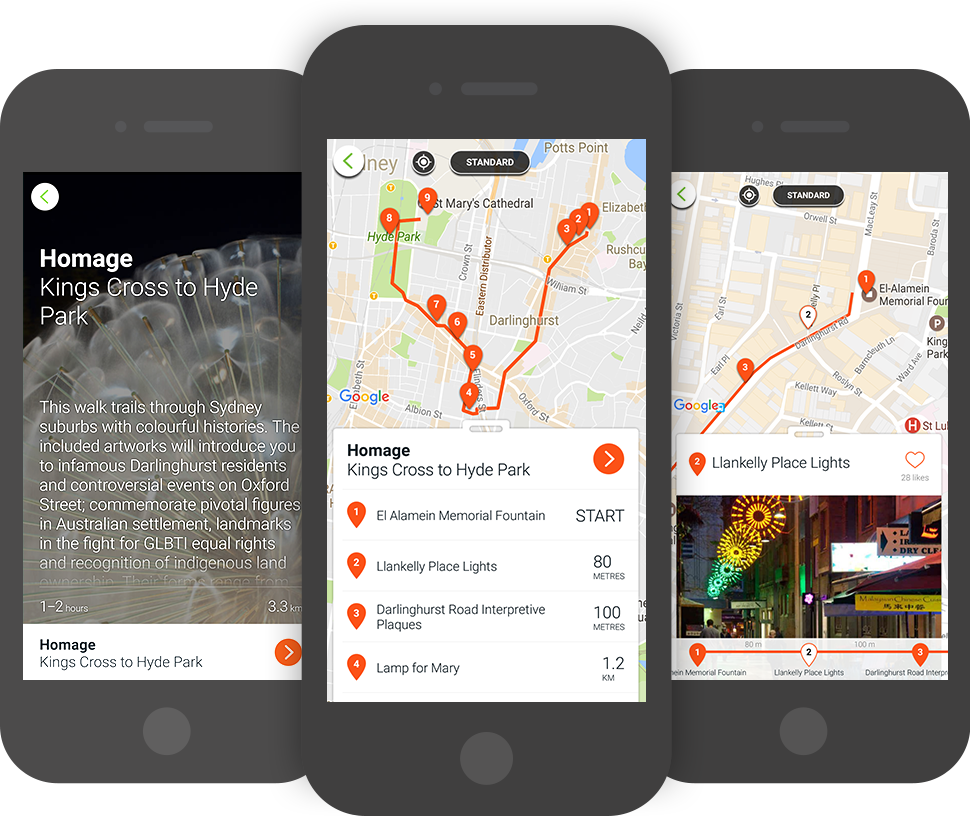 Brights and prejudice
Take in Oxford Street and its fraught, inspiring history of the LGBTIQ community through its artworks. Be dazzled by a new take on Indigenous identity and historical land ownership along the way.
The second half of the walk will have you strolling right back into the city with turn of the century landmarks from the art deco era melded with the lush greens of Hyde Park.
Highlights
El Alamein Memorial Fountain
Commemorating the battle of El Alamein in Egypt in a striking dandelion-style design, the fountain is not only a key meeting point for midnight party locals, but also where the cool sister suburb Darlinghurst merges into its wilder sibling, Kings Cross.
Llankelly Place Lights
Stroll under eleven illuminated discs which transform the once dark, narrow passage into a welcoming pedestrian walkway.
Yurong Water Fountain
Relax on the greens by these sandstone water fountains. Set against the backdrop of the historical St Mary's Cathedral, enjoy the quiet oasis tucked away from the bustling city life as your tour comes to an end.