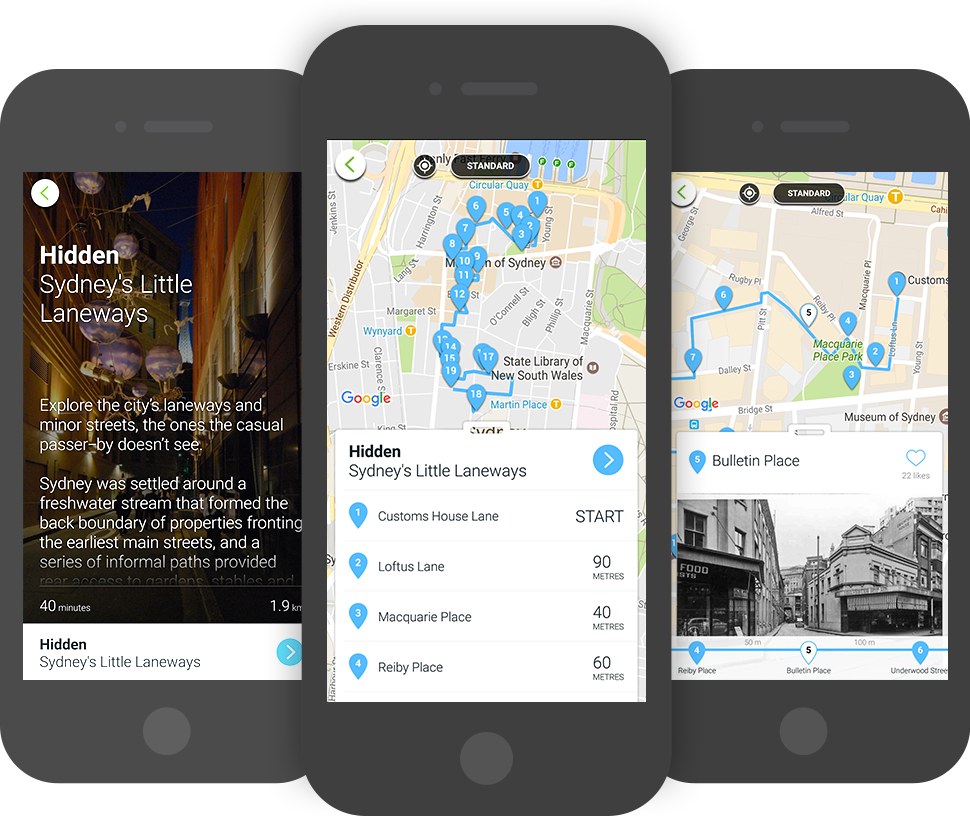 Laneway discoveries
The existence of these little lanes are thanks to a rather loose approach to town planning back in Sydney's colonial times. Lucky for us, those lanes now make some of the city's most treasured areas for locals.
What was once the backway to gardens, stables, and storage areas, is now a delicious maze of bars, artisan cafes and restaurants that all pay homage to the block's architectural past.
Highlights
Macquarie Place
A green, canopied oasis in the centre of the finance district, this shady park is a common refuge for city office workers during busy lunch hours. You'll find it still retains a few core parts of Sydney's colonial past, including an anchor and cannon from the wreckage of HMS Sirius in 1790.
Bridge Lane
One of Sydney's many winding laneways is now home to some of the best coffee and eateries in the city. Stop by for a coffee and lunch at Motown-inspired cafe, Marlowe's Way. Or if you fancy something a little more, uh, fancy, Mr. Wong has some of the best Asian-style dishes in the city. Afterwards, have a drink from Palmer & Co's sprawling collection of scotch - if you can find the entrance!
Angel Place
Home to one of the city's most photographed laneways, the cobblestones pathways lead you through a delicious selection of restaurants, stylish retailers and a recital hall, before coming across the auditory experience of the picturesque birdcages – an artwork titled Forgotten Songs.Back-up sentence - …before coming to the time capsule that is Angel Place Hotel, which still features its old Edwardian timber fittings and stained glass windows.