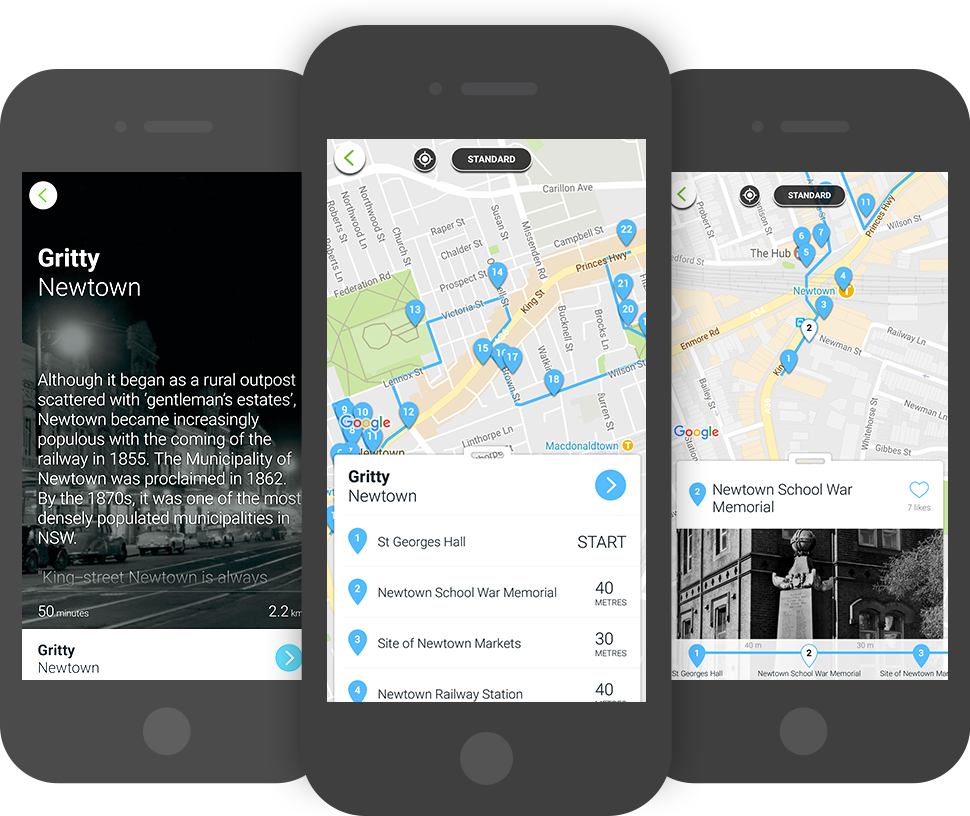 Streets full of dreams
Sprawling with unique cafes, pubs, (so many) Thai restaurants and hole-in-the-wall eateries, you'll find King Street, Newtown is pulsating with nightlife and hungry crowds at the end of a trying week.
Scattered with murals, including an iconic Martin Luther King I Have A Dream meshed with the backdrop of the Aboriginal flag, this self-guided walk through King Street is one of Sydney's greatest street art tours combined with the best parts of its historical self.
Highlights
Newtown Town Hall
Not to be confused with Town Hall Hotel across the bustling intersection where it lies, Newtown Town Hall was originally the suburb's controversial first school of arts. Lots of locals meet at the adjacent square, which serves as a busy marketplace on weekends.
Websters Bar
An ever-changing local just like its inhabitants, this corner block has been home to a pub of sorts since the 1860's. Trek up to the rooftop bar and enjoy a beer in the afternoon sun.
Trocadero
In one of the first of many sightings of a Belgian in Newtown, this striking Flemish-style building was built in 1888 and once housed a rollerskating rink, billiards room, movie theatre, boxing ring, and a hairdressing saloon over the course of its lifetime. Recently restored, it's now home to stylish retail stores and cancer charity, CanTeen.