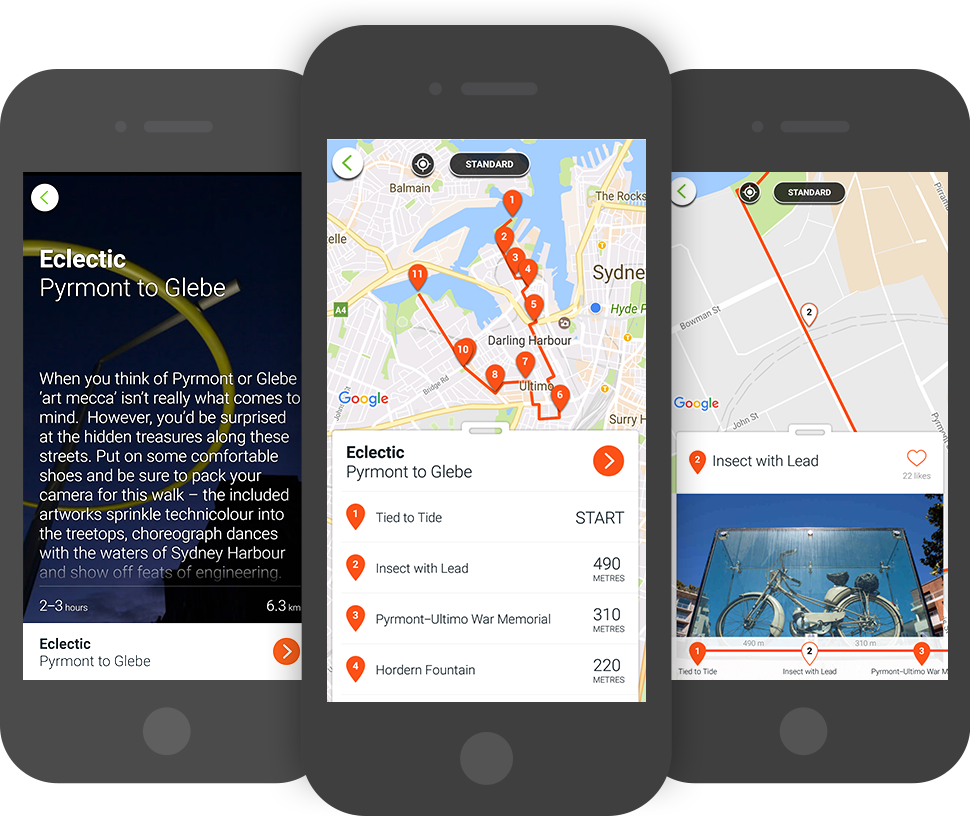 Artworks and chill
Drink in the elliptical motion of the tides or explore a forest of trees in the middle of Sydney's gridlock, this tour highlights the ingenuity of maximising the city's small spaces.
With a mix of installations for the whole family to enjoy, this tour has a little something for everyone.
Highlights
Tide to Tide
Guided by the wind, this piece moves hypnotically with the tide. Be sure to take in the stunning views of Sydney's many famous bridges when you stop by.
Aspire
In a concrete jungle of freeways and zooming cars above, behind, and beside you, this light-filled oasis gleams bright and gold. And if you're feeling peckish, the narrowest pub in NSW, the Lord Wolseley Hotel is just a block away.
Earth vs Sky
Powered by twilight, these lights come alive on the trees to complement the colour of the sky in real-time. Gorgeous to sit and watch for hours.