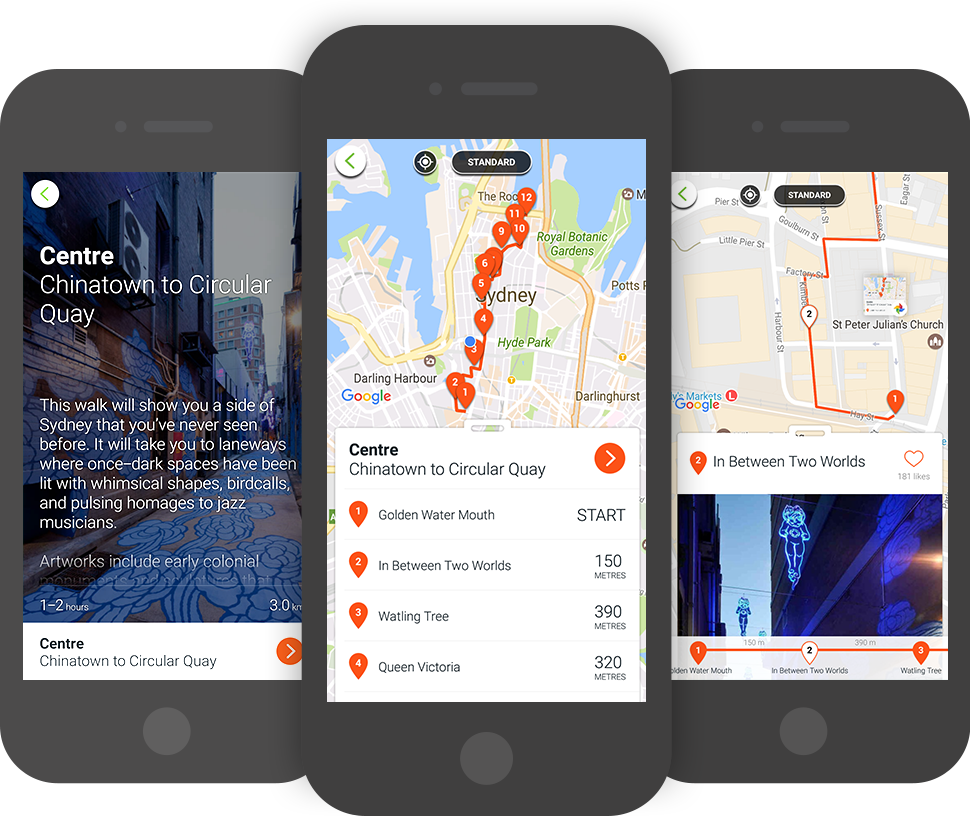 Art-lined streets, light-filled meets
Scattered throughout Sydney's busy streets are inspiring fragments of the city's ever-changing face.
From its Aboriginal heritage to its colonial and wartime personas, to its growing contemporary identity on the world stage.
Highlights
In Between Two Worlds
Don't blue yourself wandering through this stunning alleyway of lights. Created by Jason Wing, the unique floral and light piece pays homage to the story of his Aboriginal and Chinese heritage.
Queen Victoria Statue
She may look stern, but her visitors certainly aren't! Gifted to the city by the Irish during the restoration of her building's namesake, the statue is a popular meeting place for locals and tourists alike.
Forgotten Songs
Stay a while and listen. Playing the sad song of its people, this canopy of cages pays homage to the 50 extinct bird species found in Sydney before they were forced out over time by European settlement.