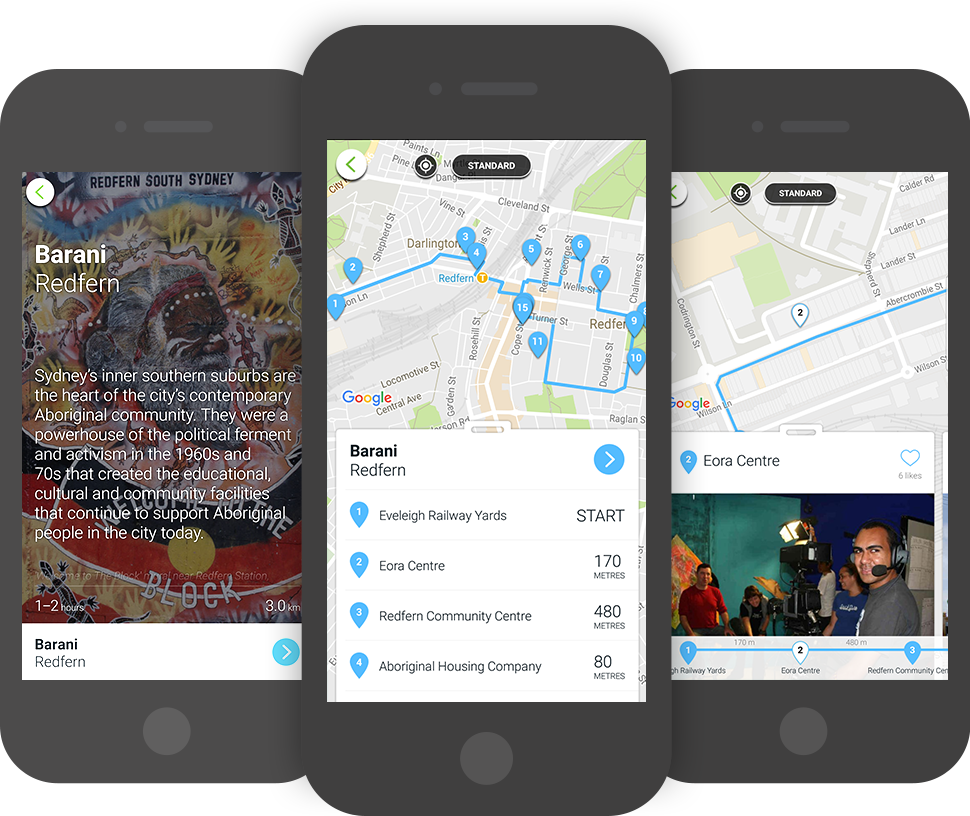 Retracing footsteps of
Indigenous self-determination
Get local with Koori Radio and take in the significance of Redfern Park to reconciliation.
Redfern is a powerhouse of Indigenous activism, a centre of self-determination with groundbreaking educational, cultural and community organisations built by and for the community.
Highlights
Eveleigh Railway Yards
Aboriginal and Torres Strait Islander workers came from far and wide to the railway yards, one of the largest employers in Sydney when it opened in 1886. With its railway heritage still visible, Carriageworks is now a creative hub where Aboriginal and Torres Strait Islander writers, performers and artists practice culture and share stories through markets, exhibitions and more, as the space finds it rhythm outside the city bustle.
Redfern Park
Take a moment to reflect at the site of former prime minister Paul Keating's momentous 1992 Redfern Speech. The first time a prime minister acknowledged the dispossession of the First Peoples of Australia.
Gadigal Information Services
Tune in to Sydney's only Indigenous radio station, Koori Radio, which broadcasts here every day 24/7.