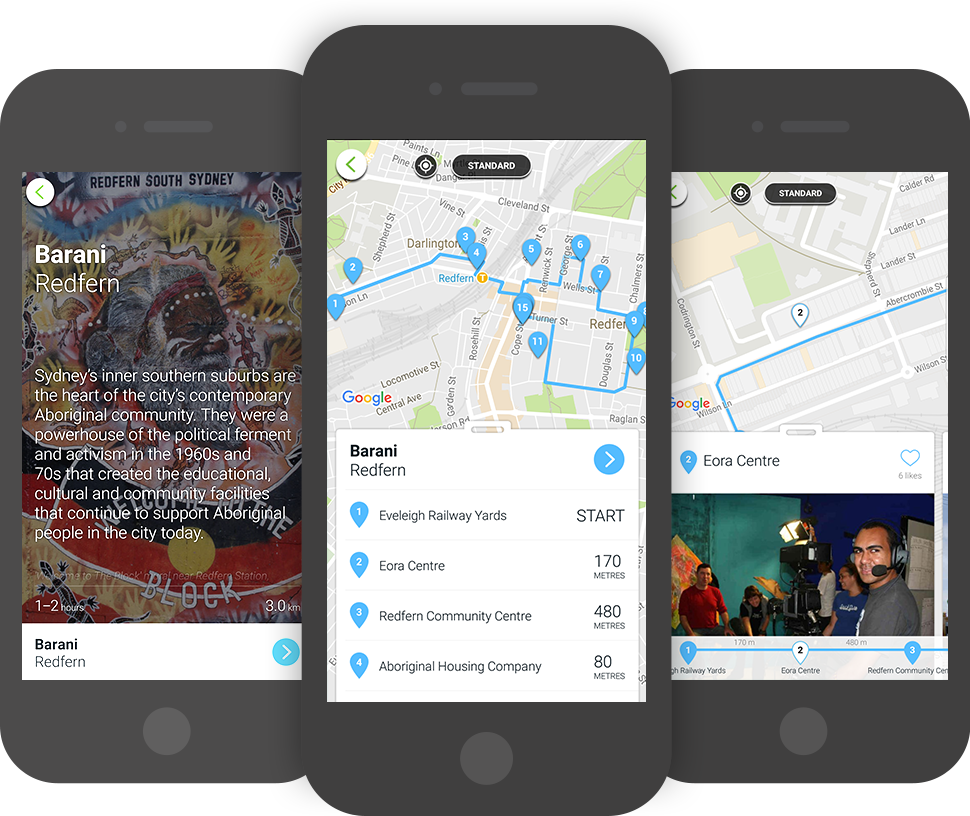 Retracing footsteps of
Indigenous self-determination
Get local with Koori Radio and take in the significance of Redfern Park to reconciliation.
Redfern is a powerhouse of Indigenous activism, a centre of self-determination with groundbreaking educational, cultural and community organisations built by and for the community.
Highlights
40,000 Years Mural
A truly local-led project, the Redfern Station Community Group (RSCG), in collaboration with the local community worked for 5 years to make the conservation of one of Redfern's most iconic and significant murals - a reality. The 2018 conservation meant the mural was meticulously reproduced exactly as it was first created in 1983.
Redfern Park
Take a moment to reflect at the site of former prime minister Paul Keating's momentous 1992 Redfern Speech. The first time a prime minister acknowledged the dispossession of the First Peoples of Australia.
Gadigal Information Services
Tune in to Sydney's only Indigenous radio station, Koori Radio, which broadcasts here every day 24/7.