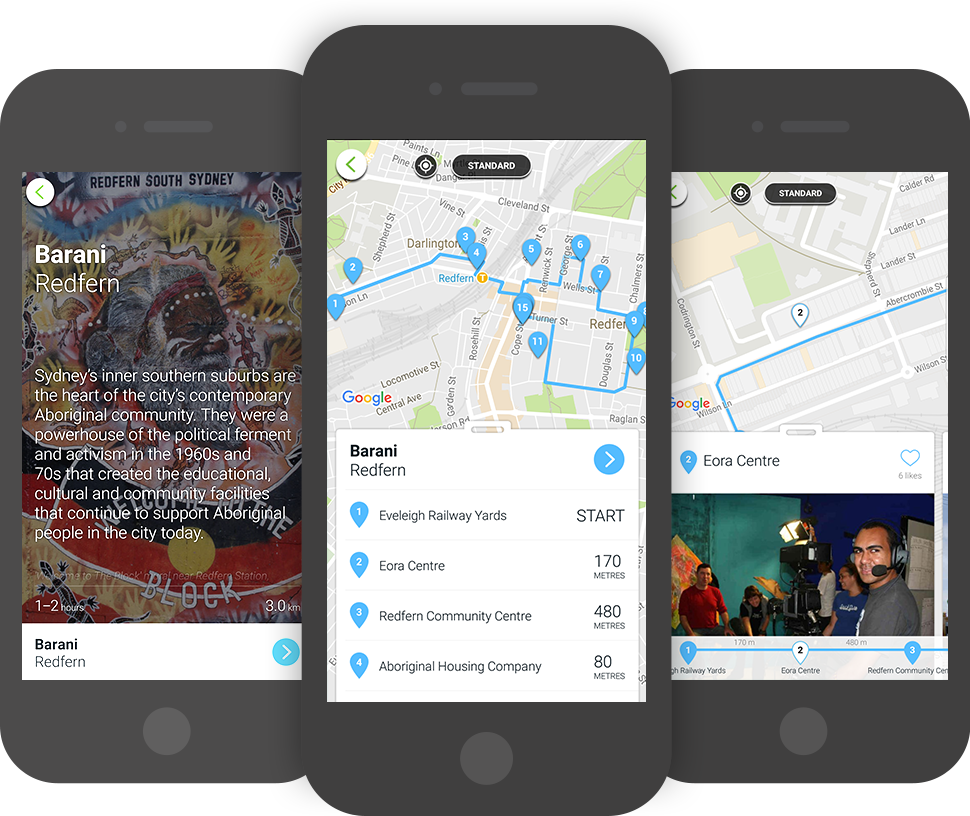 Sydney Culture Walks is the ideal companion for discovering the city on foot.
Discover hidden laneways and new neighbourhoods while learning about Sydney's fascinating history and the stories behind the city's most loved public artworks.
Brought to you by the City of Sydney. Available for free download now.
See the city in a new light or discover it for the first time.
"Unearth Sydney's secret spots: More than 400 historical and public art points included."
Explore Sydney's Modernist architecture.